Return to the Maleny Garden Club History Homepage.

Floral Carpet Theme – Fantasy Gardens – Autumn Flower Show 2003

Convenors Margaret Stevenson and Marianne Parry
January 2003
Autumn Flower Show Plannng: Marianne Parry showed the plan for the hall setting for Fantasy Gardens. She is to approach the chemist and ice cream parlour for donations towards flowers and in return give the arrangements (storks and ice cream) to the businesses after the show is finished. The display will be an ice cream parlour in the foyer, arch at the entrance, a flying carpet, storks as a centrepiece and stalls. Fantasy gardens will be Harry Potter, vegetable garden, water garden, fairy garden, wedding garden, children's garden and rainforest.
Morning tea will be pikelets, muffins and fruit cake only. Norma will give out recipes for same closer to the date. Muffin mix will be supplied. Dianne Falconer and Helen Dodd will run the craft stall, Jo and Leonie Tussie Mussies, Gwen Cosgrove will be on the plant stall. Visions Hair Salon will parade hairstyles at various intervals. Potters will supply and sell figures etc for the garden. Pom-pom and large dahlias will be needed for displays as are flowering marigolds Peter Golledge is to ask Lindsay Muir if he would be willing to demonstrate 'Frog Making'
Waterwise Garden Competition:  In the recent Calaqua Waterwise Garden Competition Maleny residents, Lisa and Kevin Plucknett, won second place in the Best Garden over 1000 Square Metres section. Kevin and Lisa attribute their colourful garden display (while maintaining water-wise principles) to their grey-water system that recycles household water, their rain water tank for garden usage and using mulch liberally to keep the soil cool and moist. Hardy annuals such as marigolds and exotics like the camellia require very little water and perennials such as the humble nasturtium and balsam also give ground coverage
March 2003
Autumn Flower Show 2003
Click the side arrows to see more photos.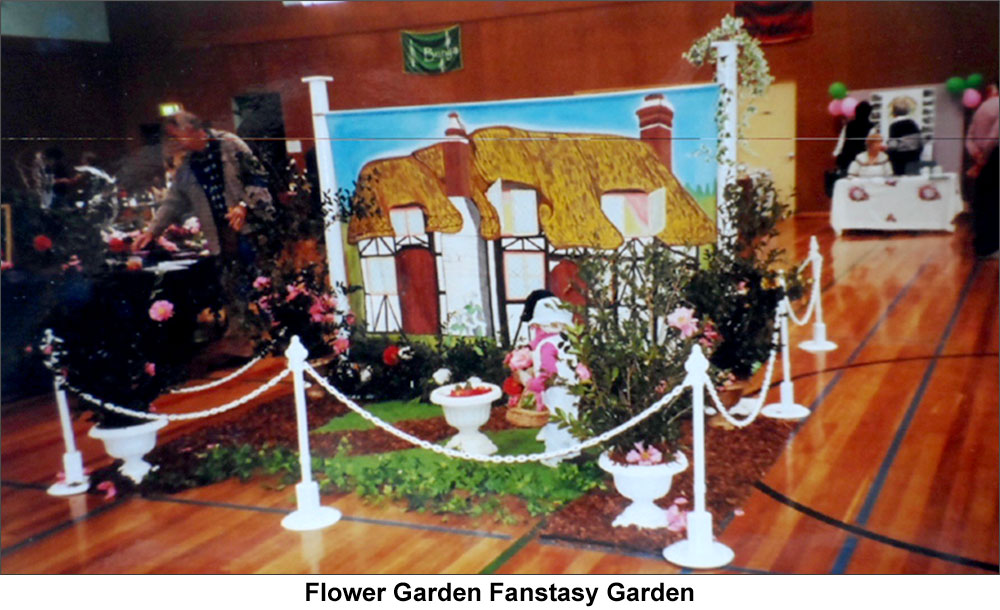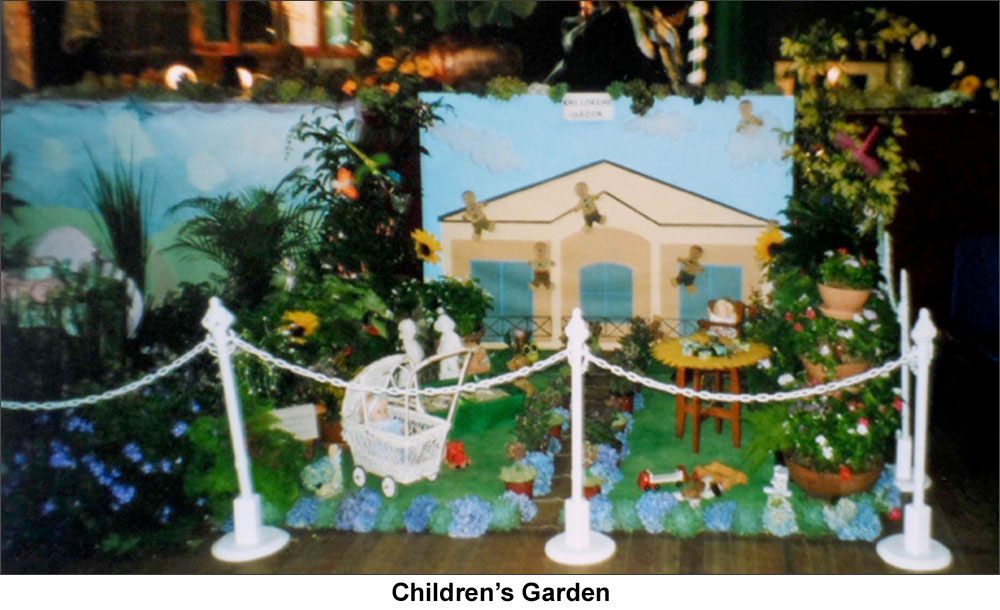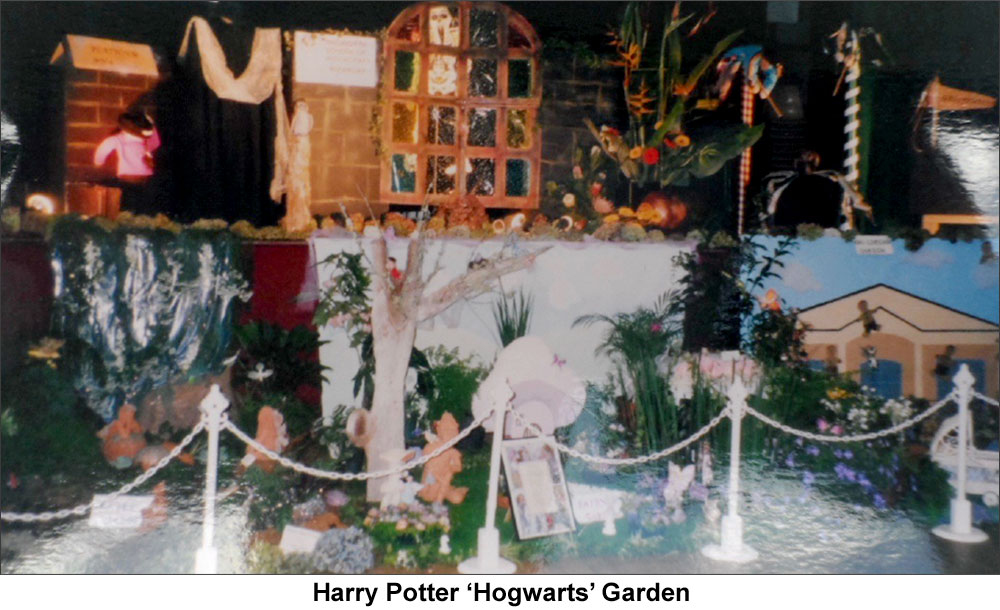 September 2003
The fifty first Annual Meeting and Election of Officers was held on 24 September.
Officers elected for 2003-2004 were:
President: Peter Golledge
Vice President: Sandra Slack
Secretary: Rosemary Simmons
Assistant Secretary: Margaret Harper
Treasurer: Philip Myring
Assistant Treasurer: Unknown
Membership: Norma McLeod
Patron: Alan Webster
Committee: Jo Tedman, Ivy Cox, Tina Maller, John and Di Falconer, Wendy Hartman, Marianne Parry, Shirley Hollands
October 2003
Maleny's Good Neighbours and Great Gardeners Win Awards:  Caloundra City again lays claim to the Coast's greenest thumb after Bill and Di Hall of Maleny were named Maroochy and Caloundra's Gardens in the Sun Competition Grand Champion Caloundra City Mayor, Don Aldous, said it was not only an honour for a Caloundra City resident to take out the title of best residential garden for the second year running, but also a credit to the gardening prowess of Mr and Mrs Hall who received the same title last year.
[Source: The Range News. 17 October, 2002]