It's SPRING FAIR time in Maleny on Saturday October 3 at the Maleny Showgrounds Pavilion and Exhibition Hall on the outskirts of town.
Local PLANTS and PRODUCE will be on sale in the pavilion, (see photo gallery below) as well as plants from nurseries and other products.
It's a great opportunity to meet and chat with other passionate gardeners. Here's a link to the NEW FLYER
There's a top line-up of GUEST SPEAKERS to improve our gardening skills.
CLICK HERE for the guest speakers' schedule.
Topics include Plants For A Changing Climate (with Mike Wells), Growing Roses Without Chemicals That Harm Bees and Insects (with Caz Owens) and Native Plants For The Garden (with Spencer Shaw), You can also learn about Fabulous Flower Arrangements, find out whether Bees Are Smarter than Humans (with Doctor Max Whitten) and get tips for Successful Tomato Growing (with Ian Reimers from Maleny Garden Club).
There's also a new session on Successful Composting.
The talks will be held in the Exhibition Hall. There is a morning session with 4 speakers starting at 8.30am and the afternoon session starts at 12.30pm and features 3 speakers. There is a $10 entry fee for each of the half-day sessions.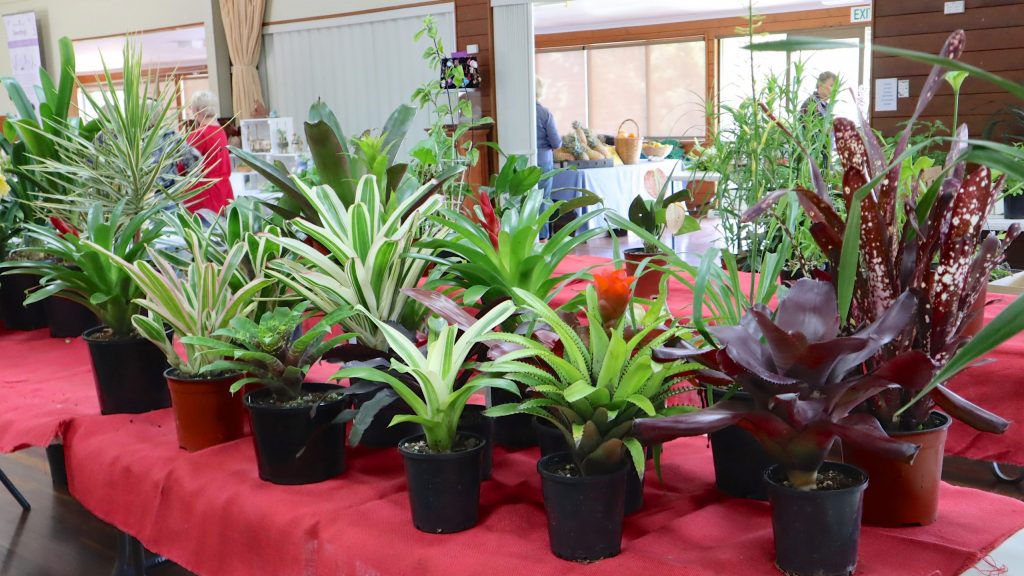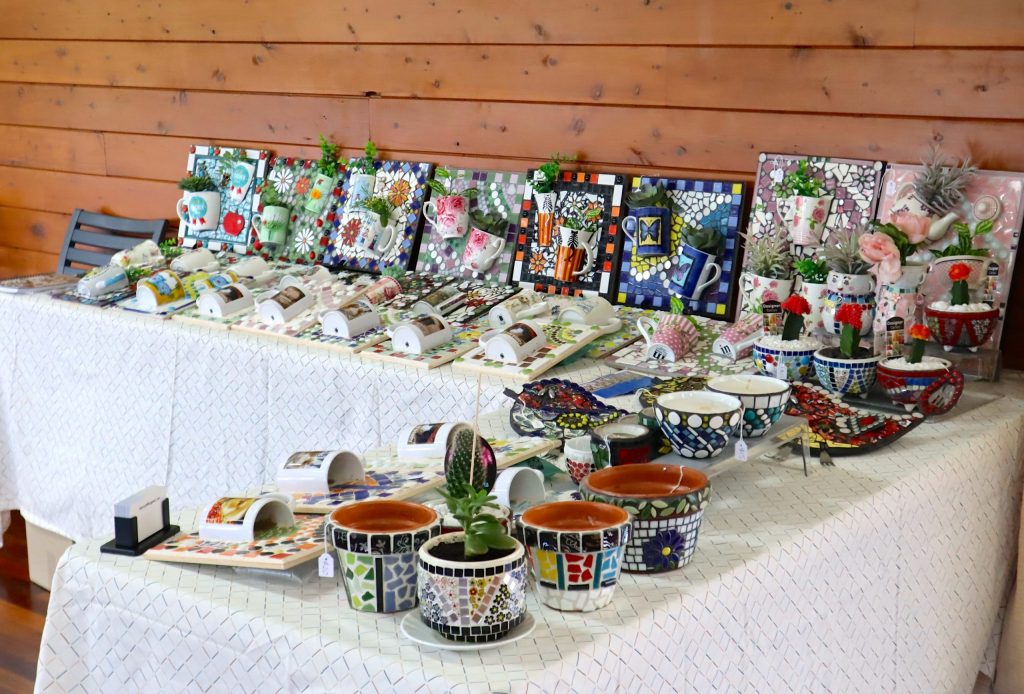 There will be practical displays of woodworking by local artisans and pottery from the Maleny Arts and Crafts group as well as botanical art.
CLICK LINK
for more details of the pottery you'll see. There are also several ceramics stalls.
Delicious
FOOD
will be available, including Devonshire Teas with scones and strawberry jam, so come along and enjoy some country hospitality. Buy some produce to take home too! There is nothing better than homemade jams and marmalades on your toast at breakfast time!
Speaking of fruit, why not buy fresh pineapples at the Spring Fair?
Pineapples are full of vitamins and minerals and make a great addition to a BBQ or family picnic. CLICK HERE to read more about the health benefits. You can buy 2 pineapples for $5.00 or $3.00 for one.
There will also be music to enjoy – jazz, pop, world music, classical and other styles from the Buderim Concert Band – playing in two sessions during the day. Feel free to make a donation to help support the band during these COVID times!
The event will start at 8.30am and end at 4pm  – we'd love to see you there!!
Plenty of
car parks
are available on site and the location is also just 5 minutes walk from the main street. The address is 13 Maleny-Stanley River Road, MALENY.
Click this
LINK
for a map.
Safety is crucial in this COVID-19 era and this event is complying with all the current requirements of the Queensland Government.
Below are links to a flyer to share, our Facebook Page for updates, and the map.
SPRING FAIR FLYER TO SHARE
FACEBOOK PAGE
MAP