Life Member – Peg Burnett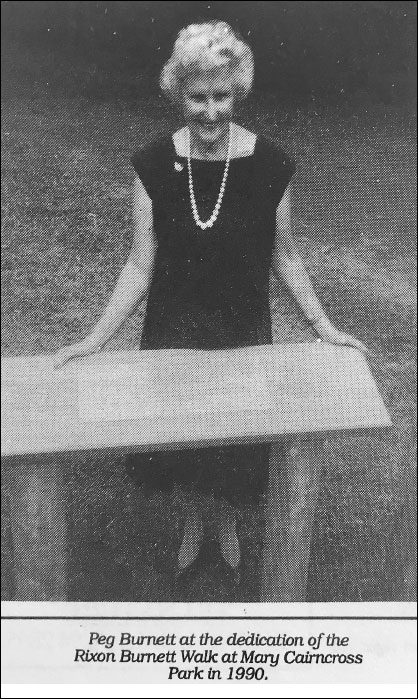 For many years Peg Burnett was  responsible for the deign and execution of the Floral Carpets that were a feature of the Dahlia Show/Autumn Fairs. Although it isn't recorded in the Minutes it would not be unreasonable to assume that she was very involved with the Society from the beginning, – certainly in the making up of the first Floral Carpet.
"A number of established features that add character to our town began with Peg. The fund raising Floral Carpets, she says began "purely by accident". The area has always had big Dahlia gardens. Around 1963 a cyclone flattened the Dahlia crop. As a keen gardener, orchid grower, flower arranger and Horticultural Steward for Maleny Show Society, Peg was concerned with the waste. Surveying the damage, an observer said "They'd make a lovely carpet" and Peg's energy and enthusiasm took hold. She organised the first Dahlia carpet in the RSL Hall with the decimated flowers being carried in from surrounding areas".