Maleny Garden Club is Celebrating 70 Years!

Since the first meeting in 1952 the Maleny Garden Club has grown and flourished to now reach this significant milestone. Read a little of our history below.
The History of the Maleny Garden Club Inc.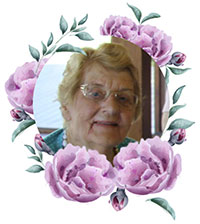 The following information was provided by Olga Webster and will serve as a commencement to the club's history.
It appears the first meeting of a group of people interested in forming a garden club was held in 1952 at Rixon Burnett's' home.
Ann Lockwood, Rixon Burnett, Alan Webster, Mrs Bergam, Mrs BJ Notling and possibly Doris Waddell.
The new club was known as the Maleny & District Horticultural Society and Alan Lockwood was elected as the first President, Rixon Burnett Secretary and Alan Webster Treasurer.
The second meeting was held at the Beerwah Forestry Nursery and in addition to the above people; Bessie Humphries and Edna Hawkins were present.
Records are sparse but there are photographs of early Floral Carpets dated 1955, 1957, 1959 and through the 60's.
By 1965 membership had reached 64, by 2002 it was over 100, and today membership stands at 156.
In 1989 the club's name was officially changed. Quoting from the Minutes of the Annual Meeting dates 31-10-1989, "Mr Webster said there had been much discussion about the change of name of the Society and asked for someone to propose this. Mr Jim Hitchins proposed that the Society now be known as the Maleny Garden Club. This was seconded by Mrs Phyl Shelton."
The reason given at the time was that the original name seemed too formal and the new name would sound friendlier and maybe attract younger members June Crane was the Secretary at this time.
In 1993 the club discussed becoming an incorporated association thus limiting the members' potential liability.  At a general meeting held in a park at Caboolture on 27 July 1993, Shirley Hollonds proposed that the Model Rules be adopted for incorporation. The formal motion that Model Rules be accepted was moved by Gillian Mills and seconded by Di Hall.